Macnair Trust support, see News page.
IMPORTANT ANNOUNCEMENT ~ COVID 19.
Updated 16th July  2020 
Please also read news page for frequently asked questions.
Special offer, until the end of the season
25% reduction on trip costs.
2hr trip £50
3hr trip £75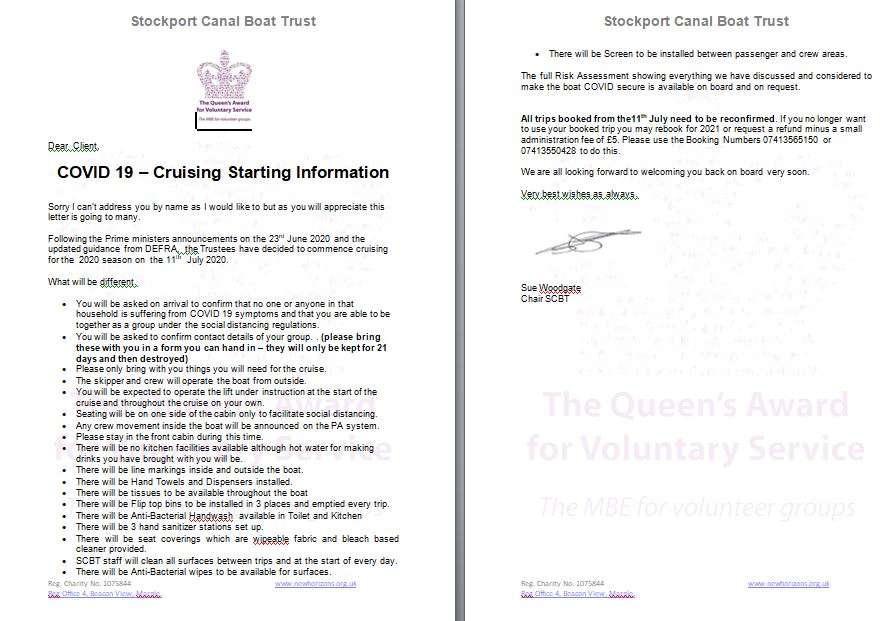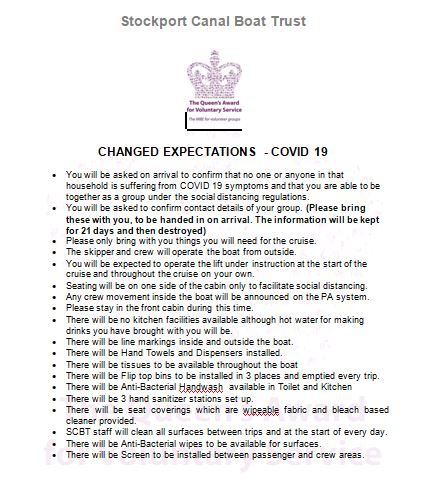 To Book New Horizons for your next trip please visit our booking pages and use the online form or call:
Booking Numbers
Line One: 07413 565150  Main Number (

Booking and Card Payments)

Line Two: 07413 550428 (

Bookings and Enquiries)
            Please do not use SMS for for bookings, these may not be monitored. Face Book enquiries welcome.
Hello!             
I'm Peter, the skipper. The crew and I invite you to come canal cruising with us. Our aim is to ensure that you have a truly memorable trip. So sit back, relax and let us take the strain!
Because we sail smoothly along at 3 to 4 m.p.h. there's ample time to savour the tranquillity of the rural scene. There's canalside nature, 18th. Century canal engineering and breathtaking views.
Perhaps you wish to chat to your fellow passengers or the crew or simply watch the scenery drift slowly by. It's a relaxing trip compared to a coach or car rushing along busy main roads.
Why not join us?
A trip in a Canal Boat is the nearest a disabled person will come to a walk in the countryside."

H.R.H. Prince Charles.
 Follow this link for a sample of what a trip on the Peak Forest Canal with  New Horizons is like.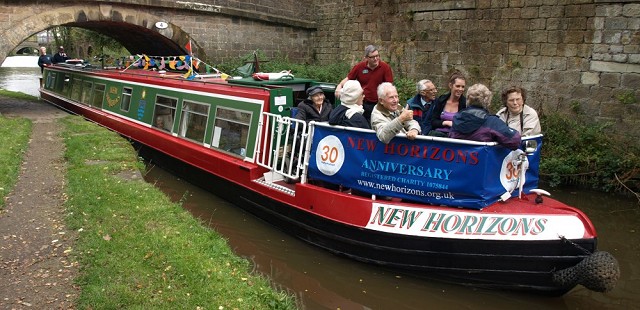 Day cruises on New Horizons are normally along either the Macclesfield Canal or the Peak Forest Canal. For more information take a look at 'Cruising Options' on the BOOKING INFORMATION page.
SAFETY
New Horizons is under the command of a full-time qualified skipper to ensure the boat's availability and the safety of passengers. The skipper and crew are all trained for inland waterways navigation. The boat is licensed by The Canal and River Trust and complies with boat safety requirements and is inspected at regular intervals by a marine surveyor.